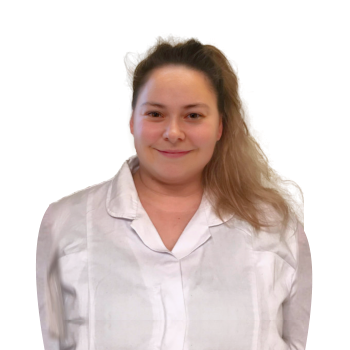 BSc Sport and Exercise Science, ITEC Level 3 Diploma in Anatomy Physiology Pathology & Body Massage, ITEC Level 3 Sport Massage Therapy
Tuesday 11am-5pm
Wednesday 9-12noon
Thursday 11am-5pm
Saturday Mornings
Chrissy uses massage therapy to treat a range of conditions. The treatment involves a range of techniques including; Soft tissue release, Deep friction and Neuromuscular techniques. Treatments are tailored to your individual sporting and everyday needs. Aftercare advice is always given where needed.
Having studied at St Mary's University Twickenham, Chrissy obtained a degree in Sports & Exercise Science. She then trained at the London School of Massage obtaining ITEC Level 3 Diploma in Anatomy, Physiology, Pathology & Body Massage and subsequently ITEC Level 3 Sport Massage Therapy.
Chrissy works at Oundle Osteopaths on a Tuesday, Thursday and Saturday. N.B. Sport's massage is also available on Saturdays. Whether you have a specific injury or just need a maintenance massage, Chrissy is happy to work with any level of athlete from competitive to recreational, or you may just be feeling the aches and pains of everyday life. She works closely with the osteopathic team to ensure the best treatment is given.