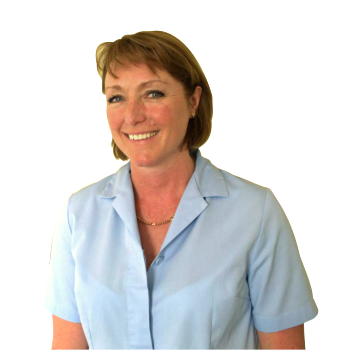 Registered Osteopath. Qualified from the British School of Osteopathy 1987. Examiner for the General Osteopathic Council.
Monday mornings
Thursday afternoons
Remainder at Kettering Osteopaths practice
Jo works using primarily structural techniques, such as soft tissue and manipulation.
Having qualified from the BSO in 1987 and subsequently returned to lecture in osteopathic technique and to work as a clinic tutor for over ten years, Jo then became an external examiner in osteopathic technique and clinical competence at various osteopathic education institutions both in the UK, Europe and New Zealand. She is also an examiner for the General Osteopathic Council.
Having chaired the maternity services liaison committee at Kettering General Hospital she has a special interest in treating back and pelvic pain in pregnant women, as well as all other spinal and joint conditions. Jo is registered as a provider of osteopathic care with most of the private medical companies.