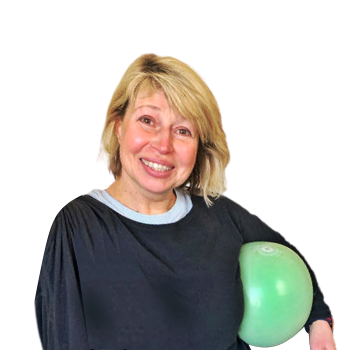 Originally from Russia, Sasha comes form a background of teaching aerobics and fitness over the last 25 years. Having trained in London to teach STOTT Pilates, she set up her studio in Oundle in 2016, and is now offering her services at Oundle Osteopaths.
Sasha specialises in helping clients with either one to one or couples/ duet sessions. She focuses on optimal musculoskeletal performance of strength, flexibility, and endurance, without risking injury or building bulk. She will help clients to achieve specific goals through the stabilization of the core muscles, shoulder and pelvic girdle, natural alignment, balance, coordination and breathing. This works to reduce the stress and tension in the back, neck and shoulders and thereby helps reduce pain in these areas.
Sasha offers either an individual or a duet (2 people) training program tailored specifically to your individual needs using professional equipment such as the Reformer, Cadillac, Ladder Barrel and small props. Her aim is to help you feel revitalized, confident, looking younger and fitter and moving with ease.
To make an appointment please contact Sasha on 07715 330665 for either a single session, or course of sessions.